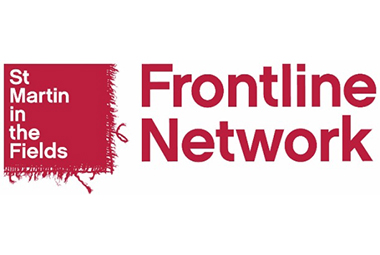 St Martin's Frontline Network exists to harness the ideas, energy and experience of those at the frontline working with people experiencing homelessness. We do this by building relationships, sharing best practice, developing solutions and communicating the experience and views of the frontline.
Coventry Citizens Advice are a partner of St Martin's Frontline Network.  We are running a project to build a network of frontline housing and homelessness workers in Coventry.
The Frontline Network aims to:
Create a space for frontline workers to share experience and expertise
Provide resources for frontline workers which enable them to reach better outcomes for their clients
Highlight best practice within the sector
Ensure the voices of frontline workers are heard by funders and decision-makers
Coventry Citizens Advice has been awarded funding to become a Frontline Network Partner Organisation for 2017-2019.
As a Partner, we are running a project to build a network of frontline housing and homelessness workers across Coventry.
We host a dedicated forum for frontline workers to meet, providing a space to hear their voices and allowing those voices to be heard by decision makers. The network is looking for better ways of working together, to improve outcomes for Coventry people who are vulnerably housed or experiencing homelessness.
If you are a frontline worker who works with homeless or vulnerably-housed people, we would encourage you to join the Frontline Network. It's free to register and members can access support, view training and networking opportunities, and apply for funding for ideas and events.
The national network also administers the Vicar's Relief Fund, which provides small crisis grants of up to £350 to support people who are at risk of or currently experiencing homelessness or vulnerable housing, to establish and maintain their tenancies.