Do you need help to make a new Universal Credit claim?
At Coventry Citizens Advice we can support you to make a new claim for Universal Credit, from opening your account to receiving your first full payment.
Our trained advisers can help you to:
•Set-up your Universal Credit account
•Complete your claim to-dos
•Verify your identity
•Make sure you're providing the right evidence to the Jobcentre
•Understand what Universal Credit will mean for you
If you're not sure what help you need just get in touch and we can work out how we can support you.
Call: Freephone 0800 144 8 444 You can find more information on Universal Credit on our advice pages.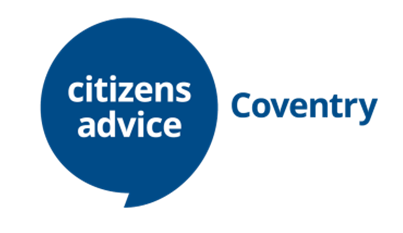 Free, Confidential, Impartial and Independent
Coventry Citizens Advice offers free, confidential, impartial and independent advice face to face, online and by phone.
Our Office
We are changing the way our service will be delivered soon. Then you will be able to come into our reception anytime between 9:00am and 4:00pm Monday-Friday.
We will direct you to the most appropriate advice channel.
We will announce the date of the change in advance, until then our drop in service will continue as it has previously. As a first come first serve.
Online
If you would prefer to contact us online, you can email us through the Advicebuddy and one of our advisers will get back to you by email or telephone.
Citizens Advice National Advice Line
Open Monday to Friday 10am till 4pm. If you need telephone advice please call: 03444 111 44
*There is not always an local adviser available on this phone