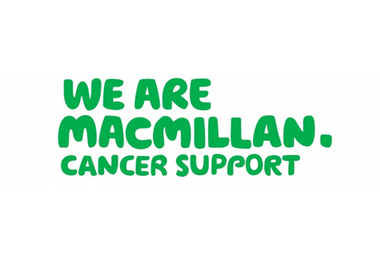 Find out more
If you identify someone with cancer, a family member or carer for someone with cancer then please refer them to the service. Anyone can be referred where they meet the criteria through a health professional or by getting in touch directly.
Contact
James Lawrence – Project Manager
Delivering essential benefits advice services to people affected by cancer through a new model of integrated financial support. The project supports clients affected by cancer with the help they need, when they need it.
Working with Macmillan we ensure that there is a consistent, high quality offer of integrated financial support to people affected by cancer across the region with the goal to deliver the maximum beneficial impact to the maximum number of people affected by cancer.  It is key that the service provides support at the right time, in the right setting and in an integrated manner.  We ensure we are available at the following stages:
Diagnosis/Staging: this includes clients who have had diagnostic tests and a diagnosis of cancer (primary or metastatic disease) confirmed and also includes 'surveillance' for clients with slow growing cancer which may not need treatment at diagnosis e.g. some prostate cancers and lymphomas.
Treatment: this includes people during active treatment and those that have ended active treatment (up to 6 months post treatment).
Palliative Care: treatment and support aimed at relieving symptoms or pain rather than curing the condition.
End of Life: this includes people with advanced disease where it is not unreasonable to expect death within 6 months and also covers post bereavement support.
The project has been delivered within Coventry since 2010 and was redesigned by Macmillan following a review of the data gathered since 2001.  Coventry Citizens Advice was successful in securing the tender to deliver the service as the single provider across Coventry and Warwickshire.
As well as supporting individuals with their enquiries the project also promotes the services available to people affected by cancer, helping health professionals with their enquiries and integrating services across the region.
Project benefits
Going forward the projects aims to support 3300 enquiries supporting clients through casework and non-casework activity.
Issues dealth with in 2016
Our client, who was single, living alone and with no dependants was referred to us for benefits advice after having to finish work due to ill health.
We advised that she would be entitled to contributory ESA and helped her apply for this advising that she would hopefully be placed in the support group at £125 a week and as she lives on her own she would also get a severe disability premium of £61.85. She was awarded enhanced daily living allowance at £82.30 and enhanced mobility allowance at £57.40.
Although she does not drive we advised her that she could get a blue disability badge which would enable anyone driving her around to use this whilst supporting her.  We successfully assisted her in applying for a blue badge.
We also managed to reduce client's water bill by 90% by applying to BDS scheme and applied for additional support through a number of charities which resulted in a total financial gain for the client for one year of £18,062.20.