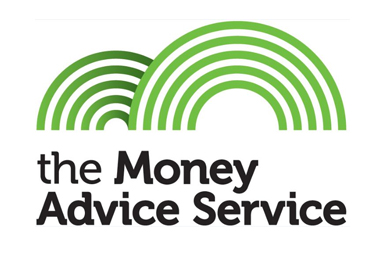 The Money Advice Service is a specialist debt team that dealt with 2063 enquiries in the last financial year. The team received an 84% grading in the latest national quality of service review, which is one of the highest grades in the country. The feedback we receive from clients is equally positive.
The debt advice service provided to Coventry residents who are experiencing financial difficulties allows money advisers to help people talk about their money problems, to prioritise their debts and gives them support to reduce them. The team also helps with budgeting, making sure people have access to all the benefits they are entitled to and gives one to one, hands-on specialist support, including writing letters to creditors and negotiating payment plans. The team is accredited to facilitate bankruptcy petitions and debt relief orders and remains the largest, experienced team providing free debt and money advice in Coventry.
Advice and support  is easy to access through the Drop-In service or through our Advicebuddy online service.
Find out more
For more information you can contact us through any of our services either Drop In, telephone or Advicebuddy
Drop In
Mon - Fri: 9:30 - 13:00
Ways we can help you if you are experiencing financial difficulties:
Talk to you about your money problems
Help you to prioritise your debts
Attempt to reduce your debt
Help you with budgeting
Make sure you are receiving all the benefits you are entitled to
Give specialist support, including writing letters to creditors and negotiating payment plans
Property at risk
Our client is a lone parent in receipt of benefits with two children under the age of five. She came to us with Council Tax arrears and was very concerned and confused about the enforcement officers (bailiffs) collecting the debt. She had attempted to make an arrangement but had been unable to and was informed they may break into their property to enforce the debt.  The client was extremely worried about the effects of any action this would have on her family.
After reviewing their situation in full the adviser was able to ascertain their available income and make affordable offers of payment, which were accepted by the enforcement officer.
They were fully advised of the powers enforcement officers have giving the client more confidence in managing this long-term.
The clients property was no longer at risk and they felt able to leave their house and answer their door without fear an enforcement agent was present.
Emergency accommodation
Our client, a lone parent with three dependent children, was a domestic violence victim and was living in emergency accommodation. She had to leave her job because of the upheaval.
She had multiple penalty charge notices and had not received the correspondence due to her change of address. Charges had been added to the accounts and they had been passed to enforcement agents meaning the amount had more than tripled since the initial notice. The client was very concerned as she was aware the enforcement agents could take her vehicle which was essential while she lived further away from her children's school and while she was looking for employment. She was unable to pay in full and had little income to make an offer of payment.
The client's payment options were explored as she had run out of time to appeal. We contacted the enforcement agents and Coventry Councils Parking Services on her behalf and advised them of her circumstances. As a result all parking penalties were written off and her car was no longer at risk of being removed. 
For the client this was a huge relief as she was already in a very stressful situation and this meant she could concentrate on her housing and resettling her children.