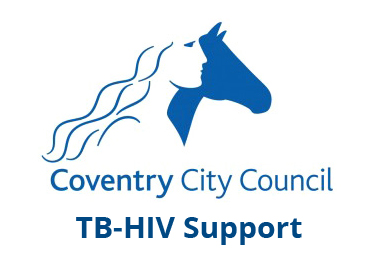 The project helps TB and HIV diagnosed clients to address social issues and other underlying problems; providing practical advice and support on matters such as housing, benefits, debt and other financial matters.
The project supports service users to:
manage debt and maximise their incomes;
access training, education and employment;
access help with immigration matters.
find appropriate housing and work with housing services to develop pathways to ensure this.
Where there are other underlying issues which may cause a barrier in moving people forward such as mental health, substance misuse we ensure that we identify these and refer to an appropriate agency and therefore provide a holistic service. Additionally we support clients in accessing health service where they may have not done previously, such as GP and Dental services. Ultimately the projects looks to support service users so that they can concentrate on engaging with their treatment and complete this.
Find out more
If you identify a person who may benefit from this type of help and they meet the criteria, they can be referred by their TB nurse or support worker by emailing us.
Project benefits
The project has been running since 2008 with the original focus being on raising awareness of TB and the importance of engaging in treatment as well as dispelling any myths associated with having the disease and effects on immigration status. As the project became more established this changed to supporting service users with the range of services outlined above.
In the first 2 years of the project engagement in treatment rose to 70%, a big win for the project funders which also lead to sustainability and longevity of the service.
The project focus has been on quality rather than quantity and the numbers it expects to support are low. However even with the relatively small number of service users helped the financial gains are impressive with £26,000 financial gains in 2015 and £20,000 in July 2016 which is comparable to cost of running the project and return on investment. However, it is difficult to put a monetary value on the return achieved in supporting someone with an underlying health problem and securing sustainable housing.