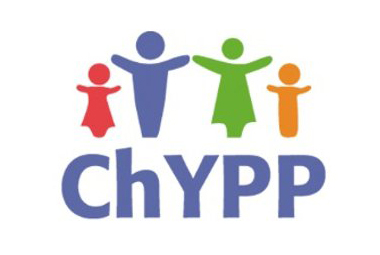 Since 2010 Coventry Citizens Advice (also known as Coventry CAB) has been delivering the Children and Young Persons' Project (ChYPP) in partnership with over 55 schools and other organisations. The purpose of ChYPP is to "increase the life chances and opportunities for children in Coventry by removing the barriers faced by them and their parents".
Coventry Citizens Advice teamed up with secondary, primary, specialist schools and partner organisations in Coventry to deliver an innovative project. The project involves training school staff to identify issues where advice is needed, then to offer information or contact the ChYPP team for an assessment. The aim of the project is to work together in supporting families in Coventry to access advice and information.
The project works with young people and their families to provide a holistic service, to help them deal with and address multiple issues and challenges they experience, from housing advice, to support with managing debt and accessing benefits, as well as help with housing issues and other personal problems. This includes Financial Information Support Sessions (FISS) for post-16 and parents. By supporting the whole family the project creates a more positive environment for children, and helps to improve their educational attendance and engagement.
In 2016 we received approximately 400 referrals into ChYPP and between 2015 to March 2016 we helped increase our clients income by more than £380,000.
Read our ChYPP Evaluation Report
What was the client's situation?
John was a single parent living in rented accommodation with his dependant 15-year old son. He was being treated for osteoarthritis, asthma and depression, and was also struggling with verbal and physical abuse from his son. He also has a 14-year-old daughter who helped to care for him on his worst days.
John was receiving Employment Support Allowance (ESA), Child Tax Credits (CTC), Child Benefit (CHB), Housing Benefit and Council Tax Support, but felt anxious when completing forms for benefit requirements, and needed assistance to complete an ESA limited capability for work questionnaire. He also had several debts for which he had applied for Debt Relief Order (DRO).
What support did the client receive?
John was called to a meeting at his son's school to discuss his poor attendance. It was clear from this meeting that John's underlying health and financial issues were a major factor in his son's poor attendance, and the family were referred to ChYPP for further support. Via the project John received help with completing his ESA limited capability for work questionnaire and obtaining supporting evidence. He also received advice on eligibility for Personal Independence Payments (PIP) and submitting an application to the Big Difference Scheme (BDS) for help with water bill arrears. To address his family situation John was put in contact with West Midlands Police to get help from the neighbourhood team; and both of his children were referred to the youth service to access further support.
What was the impact?
As a result of the support from ChYPP, John saw his income increase by £9,326.70 per annum through PIP and ESA payments and water charge savings.
Find out more
Please contact Kuldip Galsinh on